Social security disability is a benefit you can apply for if you are currently suffering from a disease, injury or disability that will keep your incapacitated and unable to find work for the next 12 months at least. Workers who have worked for a stipulate period of time and paid their social security taxes during that period are eligible to enjoy the benefits of social security disability. Once your illness or disability has been diagnosed by medical doctors, you can immediately seek relief from social security for your medical condition.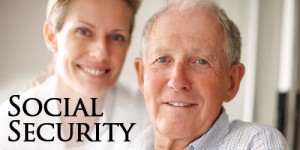 When you are in this predicament the smart thing you can do is to approach a social security attorney to handle your case. Application for social security disability does not imply acceptance. 70% of all preliminary applications will be rejected by the SSA (social security administration). Your social security attorney would assist in handle the procedures of your case including:
*   Claim filings and relevant paperwork
*   Acquiring medical paperwork
*   Social security disability claims
*   Hearing representation
*   Appeals
*   Acquiring medical records
The SSA will scrutinize the case very thoroughly and evaluate whether your case holds merit. Your medical records will be examined and your doctors may be called upon to find out about the facts relevant to your medical condition. The SSA will debate the following with your doctors:
*   What medical condition you may be suffering from
*   When the condition began
*   How far the medical condition has restricted your normal activities
*   What inference your medical tests show
*   What medical treatment you received
When applying for this benefit, the individual is already disadvantaged by illness, bad health or injury. Without the advice and service of a trustworthy and experienced legal representative to supervise the procedures, the individual would have limited chances of fighting for his or her rights and receiving his or her just benefits. If you are facing similar circumstances, you will know that without the legal help of an expert social security attorney, you would face difficulties at every step of the case to convince the SSA about the severity of your disability. Your attorney would be there to advise you on application and filings. The attorney would have the experience and training to tackle subsequent hearings and appeals. Your attorney would attach all the relevant medical records and necessary documents to ensure your case is solid and foolproof. To get best results, trust your case in the hands of a reliable and experienced social security attorney. Lancaster pa residents can find local lawyers with long experience in handing Social Security matters with expertise.